A Significant Impact on the Market
September 30, 2020
The 2020 Wild Blueberry Harvest Will Have a Significant Impact on the Market
Dear Clients,
It's our pleasure to share a brief overview of the state of our harvests and its impact on the wild blueberry market.
For two years now, thanks to our partnership with Bleuets Mistassini, we have become the co-owners of wild blueberry fields in Quebec and New Brunswick.
Thanks to these acquisitions, our fruit supply is secured, as long as Mother Nature does not play any tricks on us.
A Good Harvest in Quebec
Quebec stands out for its wild blueberry harvest yield in 2020. Unlike other regions, we had a good harvest.
Extreme Conditions Elsewhere
Outside of Quebec, the picture was very different. A frost during the bloom, a devastating drought and labour issues caused by the corona virus pandemic had major impacts on the harvest, depending on the region.
The USA's wild blueberry production is essentially located in Maine, where the wild blueberry industry has also had to contend with fungal plant diseases, and this year's harvest was certainly well below last year's total volume of approximately 87 million pounds (40,000 tonnes).
As elsewhere, one of the biggest problems in Maine was the drought that hit much of northern New England throughout the summer, in addition to a surprise frost in early June in some sectors.
In Maine, the pandemic also made it more difficult to hire seasonal workers, and additional safety measures complicated fruit picking.
Evolution of Inventories and Demand
As you may know, the pandemic has generated significant growth in the demand for several types of foods, especially those that with positive health attributes. Consequently, wild blueberries are in high demand and we don't expect any slowdown in the coming months and beyond.
Moreover, before the start of the pandemic, wild blueberry inventories were at their lowest. This situation, together with the poor harvest in the Atlantic provinces and Maine, creates upward pressure on prices. Unfortunately, as a result of this, we foresee a significant price increase.
This situation, as you can see, is beyond our control.
Optimal Quality Preservation of the Fruit
Did you know that we mainly pick wild blueberries at night? We have adopted this practice to harvest blueberries in the best possible conditions for the fruit. The freshness of the night firms up the fruit and makes it less sensitive to handling. In addition, to improve the overall quality of the fruit, we have designed harvesters that remove much of the EVM (extraneous vegetable matter) directly at the field. The maximum time between picking and freezing at -18˚C (0˚F) is 36 hours.
Dried, Pureed, Juiced, Concentrated, Frozen…
We process wild blueberries to meet your specific needs. Our portfolio includes dried and pureed fruit, NFC juice and concentrate, powder and of course, IQF.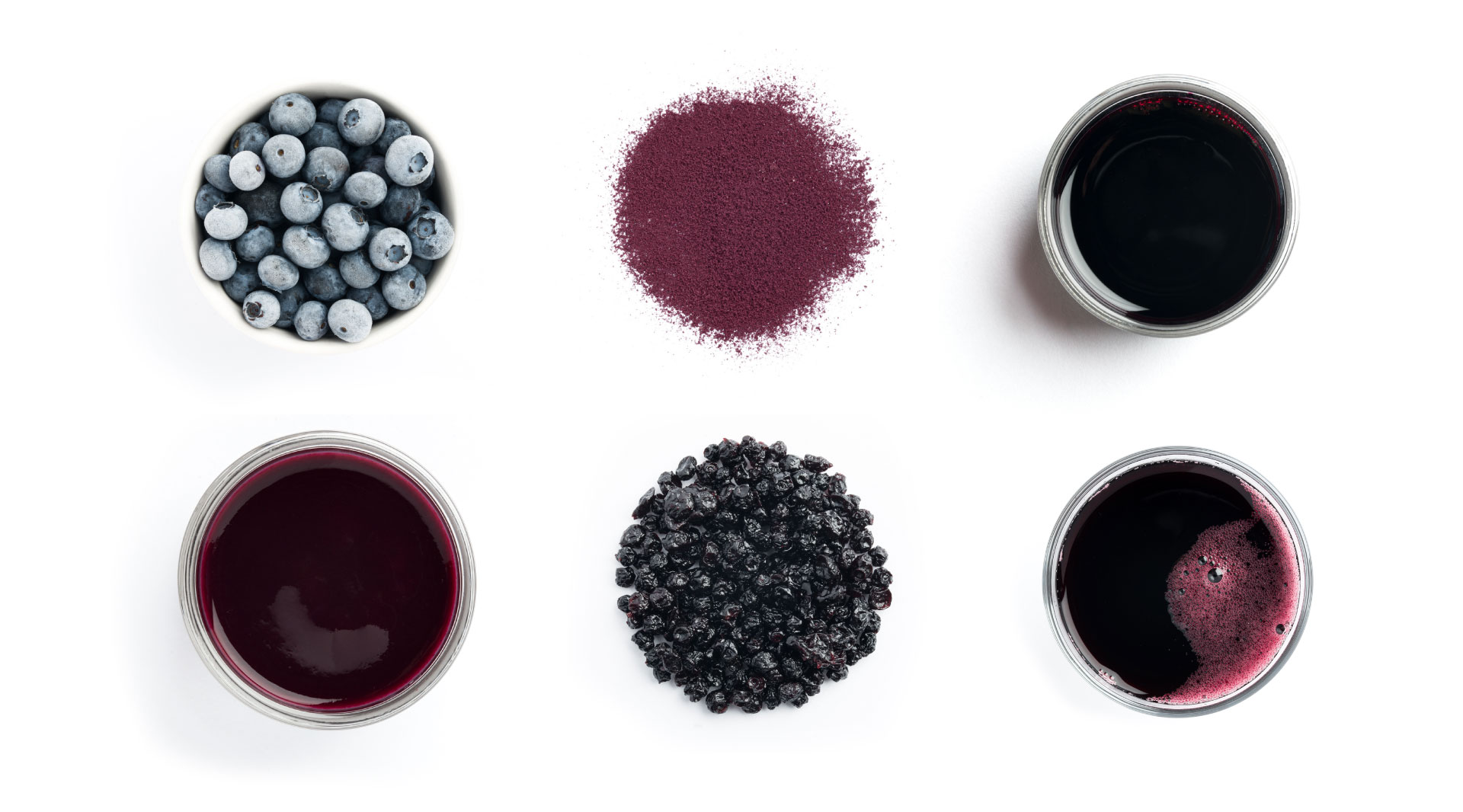 Our sales team will be happy to answer any of your questions.
Tim Dohan
Vice-President Sales & Logistics
LAURENT-XAVIER GILBERT
Business Development Manager - Ingredients Division
The entire Fruit d'Or team wishes you a most prolific fall.
Anne Létourneau Vice-President of Sales - Ingredients Division
It's the simple everyday things that make our berries so tender, tasty, healthy and give them the perfect texture. Each parcel of land we farm with care and respect. Each weed we pull by hand. Each extra day we wait to ensure crops are harvested at peak ripeness. Each minute saved between field and freezer. Each berry perfectly preserved. Each unwanted substance detected and eliminated. And each delicious bite our customers enjoy.