100% Organic Cranberry Fruit Powder - Cran Naturelle
From our fields in Quebec Canada
We pamper our berries every step of the way, from field to finished ingredient. Fruit d'Or uses environmentally friendly features and practices to produce Cran NaturelleTM Organic.
Nurtured by nature in our fields
Today's consumers are looking for pure, clean ingredients. With a sustainable, vertically integrated approach, Fruit d'Or closely monitors the quality of its seeds, crops and ingredients. Plus, Cran NaturelleTM is certified organic. We value quality and transparency in our processes as well as our finished ingredients.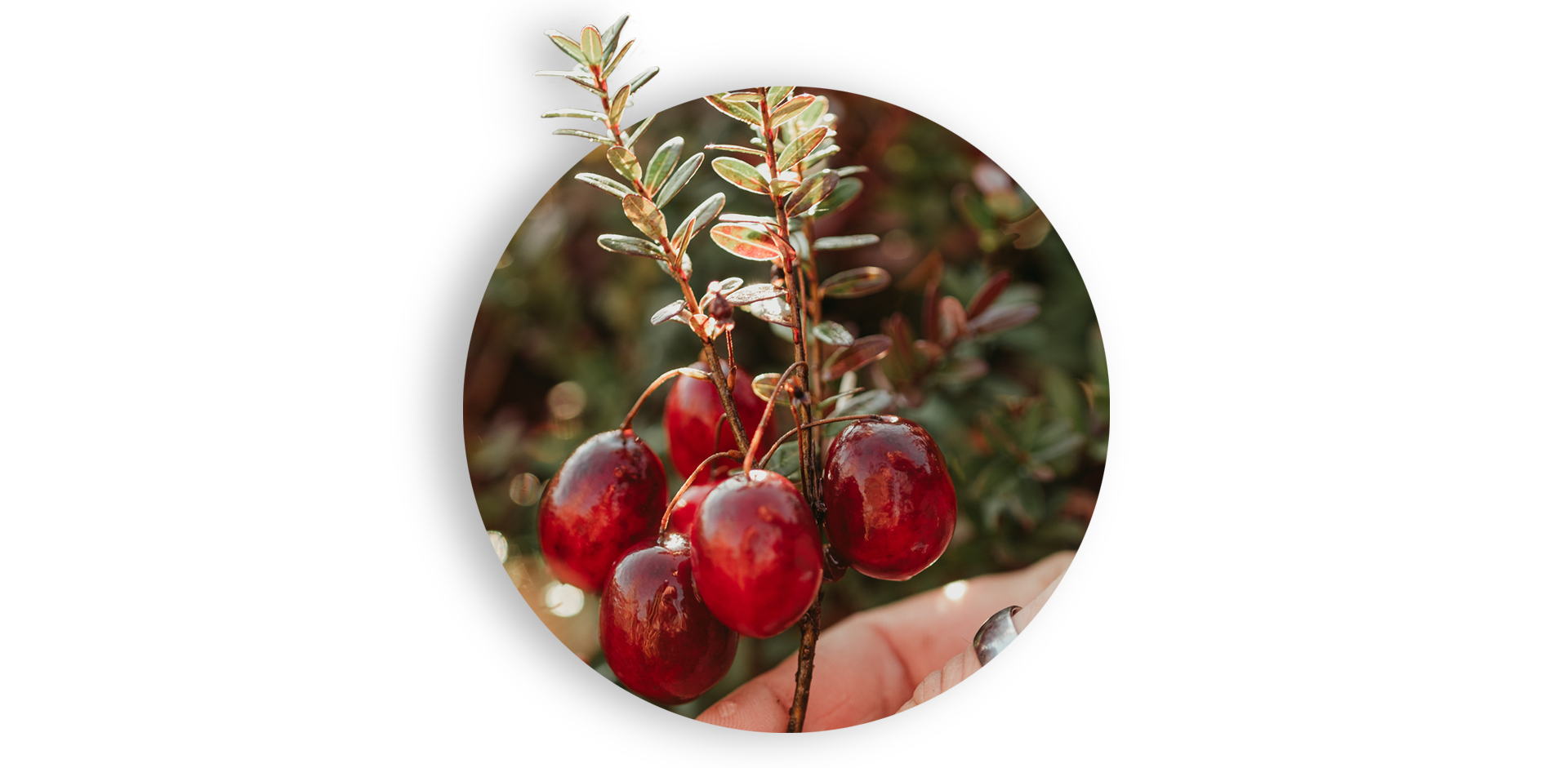 100% cranberry (Vaccinium macrocarpon) benefits
Cran NaturelleTM Organic contains a guaranteed 7.2% of soluble and insoluble PACs, for efficacy and consistency. It is made from the solids (pulp, seeds, flesh, stems) produced by pressing the fruit to remove some of the juice. It is then dried and milled. Because the material is still wet when it's processed, it also contains juice.
Allows you to meet the dosage standards of the FDA qualified health claim
Supplements containing a daily serving of 500 mg of 100% cranberry fruit powder may claim on their labels, and in their marketing materials, that they reduce the risk of recurrent urinary tract infections.
Note: It is the responsibility of each manufacturer to verify the conformity of their finished product for the use of the correct claim
Our powder makes it easy to encapsulate without the use of fillers
Cran NaturelleTM 100% cranberry fruit powder also does not require excipients, so there is no need for Mg(OH)2 or maltodextrin in your capsules. This is important for clean labels, and because fillers or lubricating agents may interfere with testing for PACs in your final product.
The Cran NaturelleTM Organic difference
100% organic cranberry powder benefits
Sustainably sourced from our fields in Quebec Canada
Single pure natural organic ingredient
Guaranteed 7.2% of soluble and insoluble PACs
Zero additives, preservatives or GMOs
Innovation by nature
Pure and authentic top-quality products
Any questions?
Don't hesitate to contact us to request samples, explore a concept, or for any question.